Boyhood Studies An Interdisciplinary Journal  Volume 10, Issue 2: Contemporary Boys' Literacies and Boys' Literatures  This special issue of Boyhood Studies explores the changes in defining literacy alongside significant alterations to traditional cultural practices associated with boyhood. Durkheimian Studies Volume 22 This volume of Durkheimian Studies / Études Durkheimiennes features articles ranging from a critique of Marcel […]
In recognition of Universal Children's Day, Berghahn Journals is offering FREE access to articles from Girlhood Studies, Boyhood Studies, and Anthropology of the Middle East until November 27!     Adolescent Girls with Disabilities in Humanitarian Settings: "I Am Not 'Worthless'-I Am a Girl with a Lot to Share and Offer" Emma Pearce, Kathryn Paik and Omar Robles […]
We're delighted to offer a selection of latest releases from our core subjects of Anthropology, Environmental Studies, Gender Studies, History, Medical Anthropology, and Mobil Studies. STRAYING FROM THE STRAIGHT PATH How Senses of Failure Invigorate Lived Religion Edited by Daan Beekers and David Kloos Volume 3, Studies in Social Analysis   "This rich collection of ethnographic […]
By Roger Canals, lecturer in the department of social anthropology at the University of Barcelona. The book A Goddess in Motion: Visual Creativity in the Cult of María Lionza finds its origins in my vivid interest in Afro-Latin American religions, art and visual anthropology. I understand the latter in a broad sense, that is, as […]
  This week is Africa Week! Africa Week celebrates and showcases Africa's continuous advancements and achievements with respect to social, economic, political and environmental development. Read more here   In honor of Africa Week, we would like to provide you with a special discount offer. Receive a 50% discount on all African Studies titles found on our website until November […]
October 16th is World Food Day, a day of action against hunger. This day is an opportunity to come together and put an end to hunger by learning and educating about food, farming and nutrition. Join the global movement to end hunger! For more information on events, themes, or how you can make a different please visit Food and […]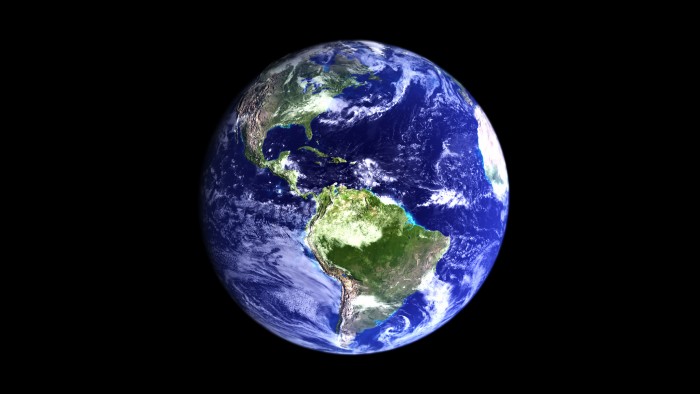 The latest Environment and Society featured article is now available! This month's article—"Beyond the Anthropocene: Un-Earthing an Epoch"—comes from Volume 6 (2015). In their article, Valerie Olson and Lisa Messeri examine the Anthropocene's emerging ... Continue reading →
With the constant, confusing, and often misinformed media noise around Russia, you would be forgiven for believing a number of unhelpfully distorting half-truths: that Russia has been a pariah state for a while (connected to sanctions after the occupation of Crimea and intervention in East ... Continue reading →
The Wende Museum of the Cold War is an art museum, historical archive, and educational institution in Culver City, California. As of November 2017, the museum has reopened in a 1949 former national guard armory. To celebrate its reopening, we've ... Continue reading →
Vehicles
Cars, Canoes, and Other Metaphors of Moral Imagination
Edited by David Lipset and Richard Handler
"…the book succeeds in demonstrating that vehicles of all sorts may powerfully aff ect our ways of looking at the world, even as they help us travel through it." · Transfers
Capricious Borders
Minority, Population, and Counter-Conduct Between Greece and Turkey
Olga Demetriou
"Demetriou explores this dynamic of minoritization in a series of brilliant ethnographic chapters… [Her] attentiveness to the social, spatial, material, and administrative articulation of the 'minority' as an object of biopolitical concern and state conduct makes this an important text for scholars interested in dynamics of minoritization well beyond the regional context of Southeast Europe that is the focus of her analysis." · Journal of the Royal Anthropological Institute
Anthropology & Philosophy
Dialogues on Trust and Hope
Edited by Sune Liisberg, Esther Oluffa Pedersen and Anne Line Dalsgård
"This volume is a serious, innovative, and patient attempt to meet disciplinary difference with candour, and to work beyond it; it is imbued with the sobriety and good faith of its contributors. It also upholds a kind of tradition in (what might now be termed) 'thinking outside the box' that characterises, certainly on the anthropological side of the fence, the work of some of the most innovative and inspirational figures." · Anthropos
Gender, Violence, Refugees
Edited by Susanne Buckley-Zistel and Ulrike Krause
Providing nuanced accounts of how the social identities of men and women, the context of displacement and the experience or manifestation of violence interact, this collection offers conceptual analyses and in-depth case studies to illustrate how gender relations are affected by displacement, encampment and return.
Living Before Dying
Imagining and Remembering Home
Janette Davies
"Dr. Davies has tackled a complex, emotionally difficult and important issue facing a growing number of families with ageing parents worldwide. She guides the reader through the maze of changing conditions and emotions with grace and compassion. Her observations are astute, deep and insightful." · Patricia O'Neill, University of Oxford China Centre.
The Bressonians
French Cinema and the Culture of Authorship
Codruţa Morari
"Superbly written in a lucid and elegant style, this is an important intervention in French cinematic and cultural history. The Bressonians offers a series of compelling readings of important filmmakers, and demonstrates an illuminating attentiveness to the aesthetic texture of their films." · Scott Durham, Northwestern University
Video
Keywords of Mobility
Critical Engagements
Edited by Noel B. Salazar and Kiran Jayaram
Scholars from various disciplines have used key concepts to grasp mobilities, but as of yet, a working vocabulary of these has not been fully developed. Given this context and inspired in part by Raymond Williams' Keywords (1976), this edited volume presents contributions that critically analyze mobility-related keywords: capital, cosmopolitanism, freedom, gender, immobility, infrastructure, motility, and regime. Each chapter provides an historical context, a critical analysis of how the keyword has been used in relation to mobility, and a conclusion that proposes future usage or research.
Photo Gallery
Ritual Retellings
Luangan Healing Performances through Practice
Isabell Herrmans
Belian is an exceptionally lively tradition of shamanistic curing rituals performed by the Luangans, a politically marginalized population of Indonesian Borneo. This volume explores the significance of these rituals in practice and asks what belian rituals do — socially, politically, and existentially — for particular people in particular circumstances...
Conferences
We will be attending the following conferences with our own booth. Please stop by for a chat and to browse our books on display.
November 29-December 3, 2017 American Anthropological Association (AAA) Washington, DC Attending: Marion Berghahn, and Vivian Berghahn http://bit.ly/2m4GuVj
January 4-7, 2018 American Historical Association (AHA) Washington, DC Attending: Chris Chappell http://bit.ly/2yWmZFJ
March 14-18, 2018 Society for Cinema and Media Studies (SCMS) Toronto, ON, Canada Attending: Chris Chappell http://bit.ly/2zSzfnk
April 3-7, 2018 The Society for Applied Anthropology (SfAA) Philadelphia, PA Attending: Marion Berghahn http://bit.ly/1QosA99
Berghahn Titles will be on display at the following conferences:
November 16-19, 2017 National Women's Studies Association (NWSA) Baltimore, MD http://bit.ly/2szC6ln
November 18-21, 2017 Middle East Studies Association (MESA) Washington, DC http://bit.ly/2t0Goj0
November 18-21, 2017 American Academy of Religion (AAR) Boston, MA http://bit.ly/2tkBNYc
If you have any questions or want to make an appointment, please write to one of the attendees or email SalesUK@berghahnbooks.com (UK & Europe) or SalesUS@berghahnbooks.com (US & Rest of the World).
Screen Bodies
An Interdisciplinary Journal of Experience, Perception, and Display
New in 2016!

Screen Bodies is a peer-reviewed journal focusing on the intersection of Screen Studies and Body Studies across disciplines, institutions, and media. It is a forum promoting research on various aspects of embodiment on and in front of screens through articles, reviews, and interviews. The journal considers moving and still images, whether from the entertainment industry, information technologies, or news and media outlets, including cinema, television, the internet, and gallery spaces. It investigates the private experiences of portable and personal devices and the institutional ones of medical and surveillance imaging. Screen Bodies addresses the portrayal, function, and reception of bodies on and in front of screens from the perspectives of gender and sexuality, feminism and masculinity, trans* studies, queer theory, critical race theory, cyborg studies, and dis/ability studies.
Boyhood Studies
An Interdisciplinary Journal
Boyhood Studies: An Interdisciplinary Journal is a peer-reviewed journal providing a forum for the discussion of boyhood, young masculinities, and boys' lives by exploring the full scale of intricacies, challenges, and legacies that inform male and masculine developments. Boyhood Studies is committed to a critical and international scope and solicits both articles and special issue proposals from a variety of research fields including, but not limited to, the social and psychological sciences, historical and cultural studies, philosophy, and social, legal, and health studies. More Information...