With International Migrants Day around the corner, we are proud to present the inaugural volume of Migration and Society. Here is a note from the editors.   Mette Louise Berg and Elena Fiddian-Qasmiyeh Throughout history, migration, forced and otherwise, has been at the heart of the transformation of societies and communities and it continues to touch […]
We are delighted to inform you that we will be attending The Annual Conference of the Association for Jewish Studies held December 16th-18th, 2018 in Boston, MA. Please stop by our booth to browse our latest selection of books at discounted prices & pick up some free journal samples. If you are unable to attend, we would […]
      The Cambridge Journal of Anthropology Canon Fire: Decolonizing the Curriculum Volume 36, Issue 2 The Cambridge Journal of Anthropology publishes ambitious and rigorous scholarship in contemporary social and cultural anthropology. French Politics, Culture & Society Writing History and the Social Sciences with Ivan Jablonka Volume 36, Issue 3 French Politics, Culture & Society explores modern and […]
  We are delighted to inform you that we will be attending the 50th Annual ASEEES Convention held 6-9 December 2018 in Boston, MA. Please stop by our booth #319 to browse our latest selection of books at discounted prices & pick up some free journal samples.   If you are unable to attend, we […]
We're delighted to offer a selection of latest releases from our core subjects of Anthropology, Film Studies, Genocide Studies, History, Jewish Studies, Museum Studies and Performance Studies, along with our New in Paperback titles.     Anthropology   ARTIFAK Cultural Revival, Tourism, and the Recrafting of History in Vanuatu Hugo DeBlock   Artifak investigates the […]
  We are delighted to inform you that we will be attending the American Anthropological Association Annual Meeting being held November 14 – 18, 2018 in San Jose, CA. Please stop by Booth #309 to browse our selection of books at discounted prices and pick up free journals samples. We are especially excited to invite […]
The latest Environment and Society featured article is now available! This month's article—"The Metrics of Making Ecosystem Services"—comes from Volume 8 (2017). In her article, Pamela McElwee traces how definitions and metrics of ecosystem services (ES) have evolved and ... Continue reading →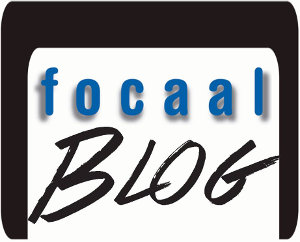 Much has been written about the gilets jaunes and their relation to both politics, of the left and the right, and historical waves of labor unrest. In this article, Joshua Clover argues that the gilets jaunes are in fact a texbook example of a contemporary riot and may be best seen as an ... Continue reading →
One of the largest natural history museums in the Americas was engulfed in flame on Sunday, 2 September 2018. A majority of Rio de Janeiro's 200-year-old Museu Nacional's archive is believed to have been destroyed. The museum's collections included items brought to Brazil by Dom Pedro I, ... Continue reading →
World War I and the Jews
Conflict and Transformation in Europe, the Middle East, and America
Edited by Marsha L. Rozenblit and Jonathan Karp
"This volume fills a crucial research gap in modern Jewish history, contains excellent essays by senior and junior scholars, and makes a convincing case why the 'Great War' marked a crucial turning point in modern Jewish history on both sides of the Atlantic." • Tobias Brinkmann, The Pennsylvania State University
Methodologies of Mobility
Ethnography and Experiment
Edited by Alice Elliot, Roger Norum, and Noel B. Salazar
"This timely book provides welcome material for reflection on classic, contemporary and future research practices, particularly for anthropologists due to its engagement with the distinctive history of the discipline. The chapters can be read independently, which make them attractive readings for any methodology class. Considering the central role of mobility in ethnographic research, an argument put forward very convincingly in the book, one would hope that these conversations on mobility and anthropology will soon be integrated within the conventional methodology handbooks." • Social Anthropology/Anthropologie Sociale
Death of the Public University?
Uncertain Futures for Higher Education in the Knowledge Economy
Edited by Susan Wright and Cris Shore
"…this book makes a unique and ethnographically-based contribution to the study of universities. Chapters are well written and avoid repetition, despite their overlapping concerns. Finally, as Shore and Wright note in their introduction, the volume focuses on contexts in the Global North, where the 'neoliberal' university is seen as most pervasive and enduring. Explorations of public universities elsewhere, which have received virtually no attention to date, may in future build on the work presented here, exposing further radical possibilities." • Anthropological Forum
What is Work?
Gender at the Crossroads of Home, Family, and Business from the Early Modern Era to the Present
Edited by Raffaella Sarti, Anna Bellavitis, and Manuela Martini
Every society throughout history has defined what counts as work and what doesn't. And more often than not, those lines of demarcation are inextricable from considerations of gender. What Is Work? offers a multi-disciplinary approach to understanding labor within the highly gendered realm of household economies.
Cash Transfers in Context
An Anthropological Perspective
Edited by Jean-Pierre Olivier de Sardan and Emmanuelle Piccoli
"This book has much to say to scholars, students and practitioners of development. It addresses a particular development model which is widely disseminated around the globe, neither aiming to endorse nor critique it in principle, but to examine how it actually works, or fails to work, in specific locations." • Lindsay DuBois, Dalhousie University
The Decisionist Imagination
Sovereignty, Social Science and Democracy in the 20th Century
Edited by Daniel Bessner and Nicolas Guilhot
"The Decisionist Imagination expertly outlines the development of a key component of social scientific thought, placing it into historical context across the whole of the twentieth century, providing a systematic analysis and evaluation of a core concept present in virtually all academic fields." • Inderjeet Parmar, City, University of London
Video
Stories Make the World
Reflections on Storytelling and the Art of the Documentary
Stephen Most
Since the beginning of human history, stories have helped people make sense of their lives and their world. Today, an understanding of storytelling is invaluable as we seek to orient ourselves within a flood of raw information and an unprecedented variety of supposedly true accounts. In Stories Make the World, award-winning screenwriter Stephen Most offers a captivating, refreshingly heartfelt exploration of how documentary filmmakers and other storytellers come to understand their subjects and cast light on the world through their art. Drawing on the author's decades of experience behind the scenes of television and film documentaries, this is an indispensable account of the principles and paradoxes that attend the quest to represent reality truthfully.
Photo Gallery
Ritual Retellings
Luangan Healing Performances through Practice
Isabell Herrmans
Belian is an exceptionally lively tradition of shamanistic curing rituals performed by the Luangans, a politically marginalized population of Indonesian Borneo. This volume explores the significance of these rituals in practice and asks what belian rituals do — socially, politically, and existentially — for particular people in particular circumstances...
Email Newsletters
Sign up for our email newsletters to get customized updates on new Berghahn publications.
Screen Bodies
An Interdisciplinary Journal of Experience, Perception, and Display
New in 2016!

Screen Bodies is a peer-reviewed journal focusing on the intersection of Screen Studies and Body Studies across disciplines, institutions, and media. It is a forum promoting research on various aspects of embodiment on and in front of screens through articles, reviews, and interviews. The journal considers moving and still images, whether from the entertainment industry, information technologies, or news and media outlets, including cinema, television, the internet, and gallery spaces. It investigates the private experiences of portable and personal devices and the institutional ones of medical and surveillance imaging. Screen Bodies addresses the portrayal, function, and reception of bodies on and in front of screens from the perspectives of gender and sexuality, feminism and masculinity, trans* studies, queer theory, critical race theory, cyborg studies, and dis/ability studies.
Boyhood Studies
An Interdisciplinary Journal
Boyhood Studies: An Interdisciplinary Journal is a peer-reviewed journal providing a forum for the discussion of boyhood, young masculinities, and boys' lives by exploring the full scale of intricacies, challenges, and legacies that inform male and masculine developments. Boyhood Studies is committed to a critical and international scope and solicits both articles and special issue proposals from a variety of research fields including, but not limited to, the social and psychological sciences, historical and cultural studies, philosophy, and social, legal, and health studies. More Information...