The following is an interview with Andrés Barrera-González, Monica Heintz and Anna Horolets (editors of European Anthropologies which was recently published by Berghahn). Andrés Barrera-González is tenured Profesor Titular in Social Anthropology at Universidad Complutense, Madrid. Monica Heintz (PhD Cambridge 2002) is Associate Professor in Social Anthropology at the University of Paris Nanterre. Anna Horolets is an Associate […]
The following is an interview with Martin Holbraad, editor of the journal Social Analysis: The International Journal of Social and Cultural Practice. If you are attending AAA in Washington DC, join us on Friday, December 1st at 3:30 in the exhibit hall area for a wine reception to be held at the Berghahn stand #306, to celebrate […]
by Christine Cohen Park I have just seen the play Oslo by J.T. Rogers in London. It's a skilful rendering of the stages of the negotiations, the hopes, complexities, twists and turns on the road to a landmark agreement, the Olso Accord, between two peoples at perpetual war with one another. One (of the many) successes […]
We're delighted to offer a selection of latest releases from our core subjects of Anthropology, Gender Studies, History, Media Studies, and Urban Studies, along with our New in Paperback titles. STATEGRAPHY Toward a Relational Anthropology of the State Edited by Tatjana Thelen, Larissa Vetters, and Keebet von Benda-Beckmann NEW SERIES: Volume 4, Studies in Social […]
     Anthropological Journal of European Cultures Volume 26, Issue 2: Changing Places, Changing People  This special issue aims to address the relationship between critical heritage and redefinitions of self, other, community and place within the contemporary global reality of movement and flux. A section of general articles concludes this issue of the Anthropological Journal of European […]
We are delighted to inform you that we will be attending the American Anthropological Association Annual Meeting being held November 29- December 3, 2017, in Washington DC. Please stop by Booth #306 to browse our selection of books at discounted prices and pick up free journal samples. We are especially excited to invite you to join us […]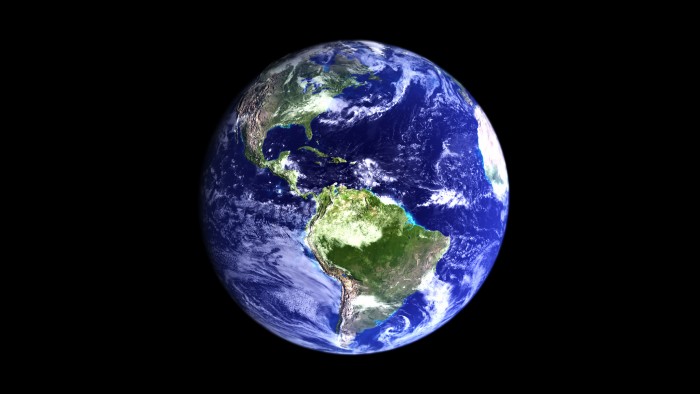 The latest Environment and Society featured article is now available! This month's article—"Beyond the Anthropocene: Un-Earthing an Epoch"—comes from Volume 6 (2015). In their article, Valerie Olson and Lisa Messeri examine the Anthropocene's emerging ... Continue reading →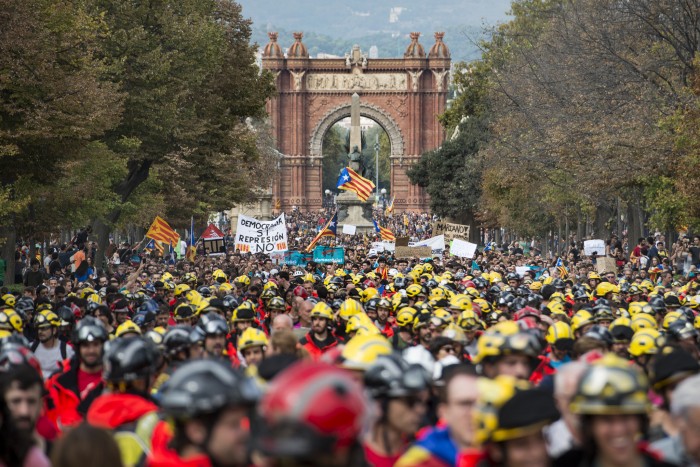 As we sit here in Barcelona, a historic center of anarchism and left resistance, the questions debated in the most recent Focaal special section "Exploring the urban commons" confront us. As demonstrators take to the streets following the unauthorized referendum for Catalonian ... Continue reading →
We are pleased to announce new and forthcoming titles in our Museums and Collections series.
As houses of memory and sources of information about the world, museums function as a dynamic interface between past, present and future. Museum collections are increasingly being ... Continue reading →
Music and International History in the Twentieth Century
Edited by Jessica Gienow-Hecht
"Knowledgeably compiled and deftly edited,... Music and International History in the Twentieth Century is the seventh volume in the outstanding Berghahn Books Explorations in Culture and International History series…a seminal work of collective scholarship that should be a part of every professional and academic library 20th Century Music History reference collection and supplemental studies reading list." · Midwest Book Review
Parliament and Parliamentarism
A Comparative History of a European Concept
Edited by Pasi Ihalainen, Cornelia Ilie, and Kari Palonen
"The focus on representation, sovereignty, responsibility and deliberation offers a lot: the book convincingly demonstrates how these concepts from as early as seventeenth-century Britain recur time and time again in political controversies over what parliament is or should be. Thanks to this specific approach, the quality of the case studies and the coherence between them are significant." · Parliament, Estates and Representation
The Spirit of the Laws
The Plunder of Wealth in the Armenian Genocide
Taner Akçam and Umit Kurt
"This book is a valuable addition to filling the gaps of our understanding of genocide and helps readers navigate complex terrain in the case study presented… I recommend this book as a case study to be included in graduate level courses. In addition to its thorough review of the questionable statecraft of genocidal states, it is a reminder of the merits of engaged scholarship. Akçam and Kurt, by sharing their research as an act of solidarity with citizens who continue to challenge state restraints and master narratives based on genocide, make a contribution to the ongoing process of crafting a just society." · Histoire Sociale/Social History
Video
Keywords of Mobility
Critical Engagements
Edited by Noel B. Salazar and Kiran Jayaram
Scholars from various disciplines have used key concepts to grasp mobilities, but as of yet, a working vocabulary of these has not been fully developed. Given this context and inspired in part by Raymond Williams' Keywords (1976), this edited volume presents contributions that critically analyze mobility-related keywords: capital, cosmopolitanism, freedom, gender, immobility, infrastructure, motility, and regime. Each chapter provides an historical context, a critical analysis of how the keyword has been used in relation to mobility, and a conclusion that proposes future usage or research.
Photo Gallery
Ritual Retellings
Luangan Healing Performances through Practice
Isabell Herrmans
Belian is an exceptionally lively tradition of shamanistic curing rituals performed by the Luangans, a politically marginalized population of Indonesian Borneo. This volume explores the significance of these rituals in practice and asks what belian rituals do — socially, politically, and existentially — for particular people in particular circumstances...
Conferences
We will be attending the following conferences with our own booth. Please stop by for a chat and to browse our books on display.
January 4-7, 2018 American Historical Association (AHA) Washington, DC Attending: Chris Chappell http://bit.ly/2yWmZFJ
March 14-18, 2018 Society for Cinema and Media Studies (SCMS) Toronto, ON, Canada Attending: Chris Chappell http://bit.ly/2zSzfnk
April 3-7, 2018 The Society for Applied Anthropology (SfAA) Philadelphia, PA Attending: Marion Berghahn http://bit.ly/1QosA99
April 4-7, 2018 European Social Science History (ESSH) Belfast, UK Attending: TBC http://bit.ly/2AHvKEL
April 10-12, 2018 London Book Fair Olympia, London, UK Attending: Vivian Berghahn, Leigh Waite, Rupert Jones-Parry http://bit.ly/2kaT9HD
April 13-15, 2018 British Association for Slavonic and East European Studies (BASEES) Cambridge, UK Attending: Ben Parker http://bit.ly/2kcIXid
August 14-17, 2018 European Association of Social Anthropologists (EASA) Stockhold, Sweden Attending: Marion Berghahn, Vivian Berghahn http://bit.ly/2i1DM09
August 28-31, 2018 Royal Geographical Society (RGS) Cardiff, UK Attending: Leigh Waite http://bit.ly/2hZNlfW
September 11-13, 2018 UK African Studies Association (UKASA) Birmingham, UK Attending: Ben Parker http://bit.ly/2iiU6xn
September 18-21, 2018 Association of Social Anthropologists of the UK and Commonwealth (ASA UK) Oxford, UK Attending: Marion Berghahn, Leigh Waite, Ben Parker http://bit.ly/2j1I8VY
Berghahn Titles will be on display at the following conferences:
May 23-26, 2018 Latin American Studies Association (LASA) Barcelona, Spain http://bit.ly/2jviE2x
September 5-8, 2018 European Association of Archaeologists (EAA) Barcelona, Spain http://bit.ly/2jv8Khy
September 25-28, 2018 Historikertag Münster, Germany http://bit.ly/2zBflxN
If you have any questions or want to make an appointment, please write to one of the attendees or email SalesUK@berghahnbooks.com (UK & Europe) or SalesUS@berghahnbooks.com (US & Rest of the World).
Screen Bodies
An Interdisciplinary Journal of Experience, Perception, and Display
New in 2016!

Screen Bodies is a peer-reviewed journal focusing on the intersection of Screen Studies and Body Studies across disciplines, institutions, and media. It is a forum promoting research on various aspects of embodiment on and in front of screens through articles, reviews, and interviews. The journal considers moving and still images, whether from the entertainment industry, information technologies, or news and media outlets, including cinema, television, the internet, and gallery spaces. It investigates the private experiences of portable and personal devices and the institutional ones of medical and surveillance imaging. Screen Bodies addresses the portrayal, function, and reception of bodies on and in front of screens from the perspectives of gender and sexuality, feminism and masculinity, trans* studies, queer theory, critical race theory, cyborg studies, and dis/ability studies.
Boyhood Studies
An Interdisciplinary Journal
Boyhood Studies: An Interdisciplinary Journal is a peer-reviewed journal providing a forum for the discussion of boyhood, young masculinities, and boys' lives by exploring the full scale of intricacies, challenges, and legacies that inform male and masculine developments. Boyhood Studies is committed to a critical and international scope and solicits both articles and special issue proposals from a variety of research fields including, but not limited to, the social and psychological sciences, historical and cultural studies, philosophy, and social, legal, and health studies. More Information...