Widely regarded as one of the greatest writers in the English language and the world's greatest dramatist, William Shakespeare was an English poet, playwright and actor. Shakespeare's plays being translated in over 50 languages and performed across the globe for audiences of all ages. Shakespeare was also an actor and the creator of the Globe […]
Each year, Earth Day April 22 marks the anniversary of what many consider the birth of the modern environmental movement in 1970. Earth Day 1970 capitalized on the emerging consciousness, channeling the energy of the anti-war protest movement and putting environmental concerns front and center. The very first Earth day celebration brought 20 million Americans […]
  Celebrated yearly on April 18th, the International Day for Monuments and Sites, also known as World Heritage Day, encourages local communities and individuals throughout the world to consider the importance of cultural heritage to their lives and to promote awareness of its diversity and vulnerability and the efforts required to protect and conserve it. […]
"Social man…is the masterpiece of existence." ― Émile Durkheim (April 15, 1858 – November 15, 1917) David Émile Durkheim was a French sociologist, social psychologist and philosopher. Along with Karl Marx and Max Weber, he formally established the academic discipline and and is commonly cited as the principal architect of modern social science and father of […]
We are delighted to inform you that we will be attending the Society for American Archaeology (SAA) 84th annual meeting in Albuquerque, New Mexico on April 10 – 14, 2019. Please stop by our Booth #302 to browse our latest selection of books at special discounted prices and pick up free journal samples.   If […]
  We're delighted to offer a selection of latest releases from our core subjects of Anthropology, Development Studies, Gender Studies, History, and Media Studies, along with our new in paperback titles and new Berghahn Journal issues published in March.       Anthropology   HOW MATERIALS MATTER Design, Innovation and Materiality in the Pacific Graeme […]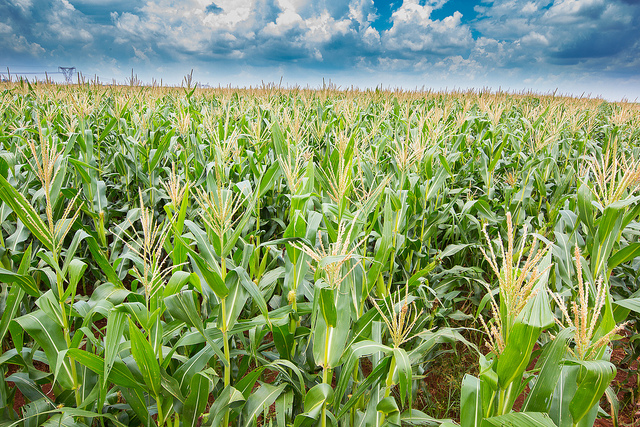 The latest Environment and Society featured article is now available! This month's article—"Rethinking the Food-versus-Fuel Debate: An Appraisal of International Perspectives and Implications for the South African Industrial Biofuels Strategy"—comes from Volume 2 (2011). In ... Continue reading →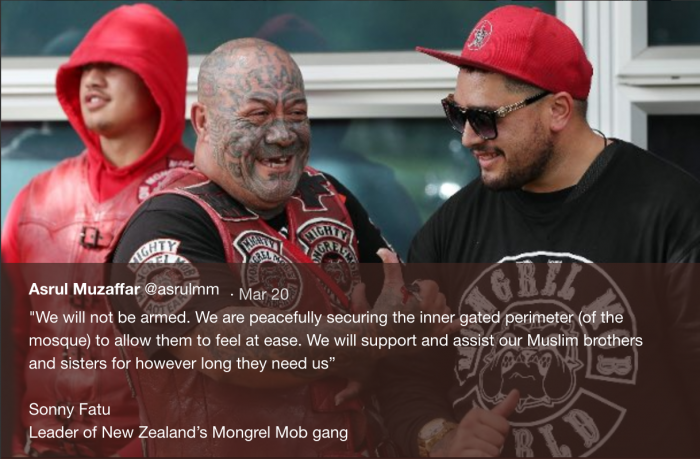 Over the past two days, my Facebook feed has been flooded with shares of articles featuring New Zealand patched street gangs and outlaw motorcycle clubs—Mongrel Mob, Black Power, King Cobras—acting in solidarity with the Muslim community and the 50 victims of the recent terrorist attack, be it ... Continue reading →
One of the largest natural history museums in the Americas was engulfed in flame on Sunday, 2 September 2018. A majority of Rio de Janeiro's 200-year-old Museu Nacional's archive is believed to have been destroyed. The museum's collections included items brought to Brazil by Dom Pedro I, ... Continue reading →
Introducing the new Berghahn eBooks Library
We are pleased to announce an expanding list of eBooks available for download directly via our site. Right now we have over 700 titles online. You can use the new eBooks browse filter to view eBooks by subject - for example:
Anthropology eBooks
Film Studies eBooks
History eBooks
Urban Studies eBooks
All eBooks purchased through our site can be downloaded to your preferred eBook reader and are also stored in your personalized login area at my.berghahnbooks.com for easy access.
See the FAQ page for more details.
Religion and Science as Forms of Life
Anthropological Insights into Reason and Unreason
Edited by Carles Salazar and Joan Bestard
"The publication of this volume marks a rich addition to long-established anthropological fields of magic, religion, and science. More importantly, however, the book is an important, much-needed injection to arguably sidelined anthropological fields of belief, disbelief, and, relatedly, unresolved contradiction." • Journal of the Royal Anthropological Institute (JRAI)
Anthropology and Public Service
The UK Experience
Edited by Jeremy MacClancy
"A good contribution to mainstream anthropological literature. Anthropology and Public Service will be a valuable and interesting resource for applied and practicing anthropology." • Riall Nolan, Purdue University
Desires for Reality
Radicalism and Revolution in Western European Film
Benjamin Halligan
"As a history of aesthetic priorities, formal shifts, and creative possibilities in broadly leftist cinema in Europe of the 1960s, the book is authoritative. The early chapters about the pre-history of the film production in question offer valuable insights into the influence of neo-realism on European post-war cinema, and the importance of concepts of Bazinian realism on the French New Wave specifically. The quality of the film analysis throughout is excellent." • French Studies
Video
Archaeogaming
An Introduction to Archaeology in and of Video Games
Andrew Reinhard
Video games exemplify contemporary material objects, resources, and spaces that people use to define their culture. This book serves as a general introduction to "archaeogaming"; it describes the intersection of archaeology and video games and applies archaeological method and theory into understanding game-spaces as both site and artifact.
Photo Gallery
Ritual Retellings
Luangan Healing Performances through Practice
Isabell Herrmans
Belian is an exceptionally lively tradition of shamanistic curing rituals performed by the Luangans, a politically marginalized population of Indonesian Borneo. This volume explores the significance of these rituals in practice and asks what belian rituals do — socially, politically, and existentially — for particular people in particular circumstances...
Email Newsletters
Sign up for our email newsletters to get customized updates on new Berghahn publications.
European Comic Art
European Comic Art is the first English-language scholarly publication devoted to the study of European-language graphic novels, comic strips, comic books and caricature. Published in association with the American Bande Dessinée Society and the International Bande Dessinée Society, European Comic Art builds on existing scholarship in French-language comic art and is able to draw on the scholarly activities undertaken by both organisations. However, our editorial board and consultative committee bring expertise on a wider European area of comic art production and the journal will emphasise coverage of work from across Europe, including Eastern Europe.
Journal of Legal Anthropology
The Journal of Legal Anthropology (JLA) is a peer-reviewed journal committed to anthropological understandings of socio-legal and cultural encounters. The journal develops ethnographic and theoretical approaches to a wide range of issues that reveal the significance and presence of legal phenomena in everyday life. Articles, review essays, and book reviews published in the JLA emphasize innovative work and data-led analysis across a range of socio-political and socio-cultural legal contexts. The journal also considers, in broad terms, how the legal may enter into social constructions of persons and how the 'legal' might change meaning in terms of particular 'everyday' interpretations. Together with the journal's forum section, the JLA draws on cross-disciplinary exchanges to demonstrate how anthropology can effectively contribute to the current debates on contemporary socio-legal and related issues. More Information...