Berghahn Cultural Studies
October 2016
The Man from the Third Row
Hasse Ekman, Swedish Cinema and the Long Shadow of Ingmar Bergman
Gustafsson, F.
October 2016
Honour and Violence
Gender, Power and Law in Southern Pakistan
Shah, N.
November 2016
Death, Materiality and Mediation
An Ethnography of Remembrance in Ireland
Graham, B.
November 2016
Memory Unbound
Tracing the Dynamics of Memory Studies
Bond, L., Craps, S., & Vermeulen, P. (eds)
November 2016
War Stories
The War Memoir in History and Literature
Dwyer, P. (ed)
December 2016
Against Exoticism
Toward the Transcendence of Relativism and Universalism in Anthropology
Kapferer, B. & Theodossopoulos, D. (eds)
December 2016
Stars and Stardom in Brazilian Cinema
Bergfelder, T., Shaw, L. & Viera, J. L. (eds)
December 2016
Languid Bodies, Grounded Stances
The Curving Pathway of Neoclassical Odissi Dance
Sikand, N.
December 2016
Breaking Rocks
Music, Ideology and Economic Collapse, from Paris to Kinshasa
Trapido, J.
February 2017
Reluctant Skeptic
Siegfried Kracauer and the Crises of Weimar Culture
Craver, H. T.
March 2017
Collaborative Intimacies in Music and Dance
Anthropologies of Sound and Movement
Chrysagis, E. & Karampampas, P. (eds)
March 2017
Border Aesthetics
Concepts and Intersections
Schimanski, J. & Wolfe, S. F. (eds)
April 2017
Sisters in Arms
Militant Feminisms in the Federal Republic of Germany since 1968
Karcher, K.
April 2017
Redescribing Relations
Strathernian Conversations on Ethnography, Knowledge and Politics
Lebner, A. (ed)
May 2017
Poland Daily
Economy, Work, Consumption and Social Class in Polish Cinema
Mazierska, E.
June 2017
Organic Cinema
Film, Architecture, and the Work of Béla Tarr
Botz-Bornstein, T.
June 2017
Stories Make the World
Reflections on Storytelling and the Art of the Documentary
Most, S.
June 2017
The Dance of Nurture
Negotiating Infant Feeding
Van Esterik, P. & O'Connor, R. A.
July 2017
The Women's Liberation Movement
Impacts and Outcomes
Schulz, K. (ed)
July 2017
Transborder Media Spaces
Ayuujk Videomaking between Mexico and the US
Kummels, I.
July 2017
The Bressonians
French Cinema and the Culture of Authorship
Morari, C.
July 2017
Mad Mädchen
Popfeminism and Generational Conflict in Recent German Literature and Film
McCarthy, M.
July 2017
Cultural Borders of Europe
Narratives, Concepts and Practices in the Present and the Past
Andrén, M., Lindkvist, T., Söhrman, I. & Vajta, K. (eds)
August 2017
A Goddess in Motion
Visual Creativity in the Cult of Maria Lionza
Canals, R.
August 2017
Gender, Violence, Refugees
Buckley-Zistel, S. & Krause, U. (eds)
August 2017
House of the Waterlily
A Novel of the Ancient Maya World
Carmean, K.
August 2017
Images from Paradise
The Visual Communication of the European Union's Federalist Utopia
Salgó, E.
August 2017
Fertility, Conjuncture, Difference
Anthropological Approaches to the Heterogeneity of Modern Fertility Declines
Kreager, P. & Bochow, A. (eds)
August 2017
Living Before Dying
Imagining and Remembering Home
Davies, J.
As we look forward to a productive 2017, Berghahn Books Inc. is undertaking significant changes to its print books distribution management. We are delighted to announce that as of March 1st 2017, responsibility for print distribution for the Americas, Australasia, China, Taiwan, and Japan will be taken over by the Academic Services Division of the Ingram […]
  We are delighted to inform you that we will be attending the 58th Annual Conference of the Society for Cinema & Media Studies in Chicago, IL on March 22 – 26, 2017. Please stop by our stand to meet the editor, browse our latest selection of books at discounted prices and pick up free journal samples. For […]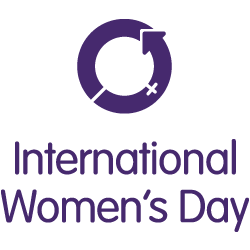 International Women's Day is celebrated all across Europe on March 8, corresponding with Women's History Month in the United States. In the US March is an annual declared month that highlights the contributions of women to events in history and contemporary society. All around the world, International Women's day and National Women's History Month present an opportunity to […]
As we look forward to a productive 2017, Berghahn Books Inc. is undertaking significant changes to its print books distribution management. We are delighted to announce that as of March 1st 2017, responsibility for print distribution for the Americas, Australasia, China, Taiwan, and Japan will be taken over by the Academic Services Division of the Ingram […]
On February 16th, the American Anthropological Association celebrates World Anthropology Day, which has been set to recognize the field of anthropology and the work of anthropologists within it. World Anthropology Day is a day for anthropologists to celebrate and participate in their discipline with the public around them.  For more information on Anthropology day, visit the AAA […]
(Published 12/14/2015) To commemorate Margaret Mead's birthday this month, and the 91st anniversary of her trip to Samoa, we're honored to have her daughter Mary Catherine Bateson write a contribution for our blog. Bateson is an anthropologist and the author of many books including Composing a Life. As she notes below, 2015 marks the 91st […]
  European Comic Art Volume 9, Issue 2 Special Issue: Comics and Fine Art Guest edited by Hugo Frey and Laurike in 't Veld This is a special issue focusing on the relationship between comics and fine art. There is much to gain from reading fine art and graphic narrative in conjunction with each other […]
  As the year winds down, we are very pleased to announce a special sale on select titles! These anthropology, history, film studies, and cultural studies titles are 80% off for our US customers. We also offer free shipping within the US. Offer expires 11/15/16. Just use discount code FALL16 at checkout for any of […]
  The Solomon R. Guggenheim Museum, often referred to as The Guggenheim, opened on October 21, 1959 at 1071 Fifth Avenue on the corner of East 89th Street in the Upper East Side neighborhood of Manhattan, New York City. The building was designed by Frank Lloyd Wright, though both Guggenheim and Wright would die before the […]
by Britta Waldschmidt-Nelson The following excerpt was adapted from chapter 11 in the book Emotions in American History: An International Assessment edited by Jessica C. Gienow-Hecht, published in 2010.   The history of emotions provides important keys to understanding human behavior and can be of great assistance in explaining wider political, social, and economic trends in American […]
  Indigenous Peoples Day reimagines Columbus Day and changes a celebration of colonialism into an opportunity to reveal historical truths to promote Indigenous culture and commemorate the history of indigenous people.    "Learning about the history of Columbus and transforming this day into a celebration of indigenous people and a celebration of social justice … allows us to make […]
Cultural Studies-Related Journals
Critical Survey
Joint Editors: Graham Holderness (University of Hertfordshire) and Bryan Loughrey
ISSN Print: 0011-1570
ISSN Online: 1752-2293
Volume 29/2017, 3 issues p.a. (spring, summer, winter)
» Latest Issue Online
Durkheimian Studies
Études Durkheimiennes
Editor: W. Watts Miller
ISSN Print: 1362-024X
ISSN Online: 1752-2307
Volume 23/2017, 1 issue p.a. (winter)
» Latest Issue Online
European Comic Art
Editors: Laurence Grove, University of Glasgow
Ann Miller, University of Leicester
Anne Magnussen, University of Southern Denmark
ISSN Print: 1754-3797
ISSN Online: 1754-3800
Volume 10/2017, 2 issues p.a. (spring, autumn)
» Latest Issue Online
Girlhood Studies
An Interdisciplinary Journal
Editor-in-Chief: Claudia Mitchell, McGill University
ISSN Print: 1938-8209
ISSN Online: 1938-8322
Volume 10/2017, 3 issues p.a. (spring, summer, winter)
» Latest Issue Online
Journal of Romance Studies
Interdisciplinary Research in French, Hispanic, Italian and Portuguese Cultures
General Editors: Catherine Davies and Dominic Glynn, Institute of Modern Languages Research
ISSN Print: 1473-3536
ISSN Online: 1752-2331
Volume 17/2017, 3 issues p.a. (spring, summer, winter)
» Latest Issue Online
Journeys
The International Journal of Travel and Travel Writing
Editors: Maria Pia Di Bella, CNRS-IRIS-EHESS, Paris and Brian Yothers, University of Texas at El Paso
ISSN Print: 1465-2609
ISSN Online: 1752-2358
Volume 18/2017, 2 issues p.a. (summer, winter)
» Latest Issue Online
Projections
The Journal for Movies and Mind
Editor: Stephen Prince, Virginia Tech
ISSN Print: 1934-9688
ISSN Online: 1934-9696
Volume 11/2017, 2 issues pa. (summer, winter)
» Latest Issue Online
Sartre Studies International
An Interdisciplinary Journal of Existentialism and Contemporary Culture
ISSN Print: 1357-1559
ISSN Online: 1558-5476
Volume 23/2017, 2 issues p.a. (spring, winter)
» Latest Issue Online