Berghahn Anthropology
Berghahn Books: winner of The AAA Executive Director's Award of Excellence for Publishing in Anthropology. Presented to Marion Berghahn "for her decades of courageous, risk-taking publishing work, remaining independent and without a safety net at a time of upheaval and consolidation in the publishing world. Small presses like Berghahn Books are absolutely essential to scholarly communication in the field of Anthropology."
October 2016
Honour and Violence
Gender, Power and Law in Southern Pakistan
Shah, N.
October 2016
The Heritage Arena
Reinventing Cheese in the Italian Alps
Grasseni, C.
October 2016
Trees, Knots, and Outriggers
Environmental Knowledge in the Northeast Kula Ring
Damon, F. H.
October 2016
Hunters, Gatherers, and Practitioners of Powerlessness
An Ethnography of the Degraded in Postsocialist Poland
Rakowski, T.
October 2016
Biomedical Entanglements
Conceptions of Personhood in a Papua New Guinea Society
Herbst, F. A.
October 2016
Leaving Footprints in the Taiga
Luck, Spirits and Ambivalence among the Siberian Orochen Reindeer Herders and Hunters
Brandišauskas, D.
October 2016
Losing Heaven
Religion in Germany since 1945
Großbölting, T.
November 2016
Narratives in the Making
Writing the East German Past in the Democratic Present
Gallinat, A.
November 2016
Sustaining Russia's Arctic Cities
Resource Politics, Migration, and Climate Change
Orrtung, R. (ed)
November 2016
Death, Materiality and Mediation
An Ethnography of Remembrance in Ireland
Graham, B.
November 2016
Creating a New Public University and Reviving Democracy
Action Research in Higher Education
Levin, M. & Greenwood, D. J.
November 2016
Transnational Struggles for Recognition
New Perspectives on Civil Society since the 20th Century
Gosewinkel, D. & Rucht, D. (eds)
December 2016
The Forest People without a Forest
Development Paradoxes, Belonging and Participation of the Baka in East Cameroon
Lueong, G. M.
December 2016
Languid Bodies, Grounded Stances
The Curving Pathway of Neoclassical Odissi Dance
Sikand, N.
December 2016
A Fragmented Landscape
Abortion Governance and Protest Logics in Europe
De Zordo, S., Mishtal, J., & Anton. J. (eds)
December 2016
The Imbalance of Power
Leadership, Masculinity and Wealth in the Amazon
Brightman, M
December 2016
America Observed
On an International Anthropology of the United States
Dominguez, V. & Habib, J. (eds)
December 2016
Against Exoticism
Toward the Transcendence of Relativism and Universalism in Anthropology
Kapferer, B. & Theodossopoulos, D. (eds)
December 2016
Human Origins
Contributions from Social Anthropology
Power, C., Finnegan, M. & Callan, H. (eds)
December 2016
Breaking Rocks
Music, Ideology and Economic Collapse, from Paris to Kinshasa
Trapido, J.
January 2017
Food Research
Nutritional Anthropology and Archaeological Methods
Chrzan, J. & Brett, J. (eds)
January 2017
The Romance of Crossing Borders
Studying and Volunteering Abroad
Doerr, N. M. & Davis Taïeb, H. (eds)
January 2017
The Patient Multiple
An Ethnography of Healthcare and Decision-Making in Bhutan
Taee, J.
February 2017
Research Methods for Anthropological Studies of Food and Nutrition
Volumes I-III
Chrzan, J. & Brett, J. (eds)
February 2017
Shaping Taxpayers
Values in Action at the Swedish Tax Agency
Björklund Larsen, L.
February 2017
Anthropology and Public Service
The UK Experience
MacClancy, J. (ed)
February 2017
Food Culture
Anthropology, Linguistics and Food Studies
Chrzan, J. & Brett, J. (eds)
February 2017
Food Health
Nutrition, Technology, and Public Health
Chrzan, J. & Brett, J. (eds)
March 2017
Collaborative Intimacies in Music and Dance
Anthropologies of Sound and Movement
Chrysagis, E. & Karampampas, P. (eds)
March 2017
Border Aesthetics
Concepts and Intersections
Schimanski, J. & Wolfe, S. F. (eds)
March 2017
Theoretical Scholarship and Applied Practice
Pink, S., Fors, V., & O'Dell, T. (eds)
March 2017
When Things Become Property
Land Reform, Authority and Value in Postsocialist Europe and Asia
Sikor, T., Dorondel, S., Stahl, J. & Xuan To, P.
March 2017
Starry Nights
Critical Structural Realism in Anthropology
Reyna, S. P.
March 2017
On Retaliation
Towards an Interdisciplinary Understanding of a Basic Human Condition
Turner, B. & Schlee, G. (eds)
March 2017
From Clans to Co-ops
Confiscated Mafia Land in Sicily
Rakopoulos, T.
April 2017
Wolf Conflicts
A Sociological Study
Skogen, K., Krange, O., & Figari, H.
April 2017
Methodologies of Mobility
Ethnography and Experiment
Elliot, A., Norum, R., & Salazar, N. B. (eds)
April 2017
Understanding Conflicts about Wildlife
A Biosocial Approach
Hill, C. M., Webber, A. D. & Priston, N. E. C. (eds)
April 2017
Redescribing Relations
Strathernian Conversations on Ethnography, Knowledge and Politics
Lebner, A. (ed)
April 2017
Hairy Hippies and Bloody Butchers
The Greenpeace Anti-Whaling Campaign in Norway
Riese, J.
April 2017
Conflict, Domination, and Violence
Episodes in Mexican Social History
Illades, C.
April 2017
Death of the Public University?
Uncertain Futures for Higher Education in the Knowledge Economy
Wright, S. & Shore, C. (eds)
April 2017
Grace after Genocide
Cambodians in the United States
Mortland, C. A.
May 2017
Footprints in Paradise
Ecotourism, Local Knowledge, and Nature Therapies in Okinawa
Murray, A. E.
May 2017
The Good Holiday
Development, Tourism and the Politics of Benevolence in Mozambique
Baptista, J. A.
May 2017
Indigenist Mobilization
Confronting Electoral Communism and Precarious Livelihoods in Post-Reform Kerala
Steur, L.
May 2017
The Mirror of the Medieval
An Anthropology of the Western Historical Imagination
Fazioli, K. P.
May 2017
Being Godless
Ethnographies of Atheism and Non-Religion
Blanes, R. L. & Outsinova-Stjepanovic, G. (eds)
May 2017
Archeologies of Confession
Writing the German Reformations, 1517-2017
Johnson, C. L., Luebke, D. M., Plummer, M. E. & Spohnholz, J. (eds)
May 2017
Mary Douglas
Understanding Social Thought and Conflict
6, P. & Richards, P.
May 2017
Civil Society Revisited
Lessons from Poland
Jacobsson, K. & Korolczuk, E. (eds)
June 2017
The Dance of Nurture
Negotiating Infant Feeding
Van Esterik, P. & O'Connor, R. A.
June 2017
The Ethics of Knowledge Creation
Transactions, Relations, and Persons
Josephides, L. & Grønseth, A. S. (eds)
June 2017
Money in a Human Economy
Hart, K. (eds)
June 2017
Indigeneity and the Sacred
Indigenous Revival and the Conservation of Sacred Natural Sites in the Americas
Sarmiento, F. & Hitchner, S. (eds)
July 2017
Transborder Media Spaces
Ayuujk Videomaking between Mexico and the US
Kummels, I.
July 2017
Emptiness and Fullness
Ethnographies of Lack and Desire in Contemporary China
Bregnbæk, S. & Bunkenborg, M. (eds)
July 2017
From Eastern Bloc to European Union
Comparative Processes of Transformation since 1990
Heydemann, G. & Vodicka, K. (eds)
July 2017
Managing Ambiguity
How Clientalism, Citizenship and Power Shapes Personhood in Bosnia and Herzegovina
Brković, Č.
August 2017
Living Before Dying
Imagining and Remembering Home
Davies, J.
August 2017
Images from Paradise
The Visual Communication of the European Union's Federalist Utopia
Salgó, E.
August 2017
A Goddess in Motion
Visual Creativity in the Cult of Maria Lionza
Canals, R.
August 2017
Contesting Deregulation
Debates, Practices and Developments in the West since the 1970s
Andresen, K. and Müller, S. (eds)
August 2017
Fertility, Conjuncture, Difference
Anthropological Approaches to the Heterogeneity of Modern Fertility Declines
Kreager, P. & Bochow, A. (eds)
August 2017
Gender, Violence, Refugees
Buckley-Zistel, S. & Krause, U. (eds)
August 2017
European Anthropologies
Barrera-González, A., Heintz, M. & Horolets, A. (eds)
As we look forward to a productive 2017, Berghahn Books Inc. is undertaking significant changes to its print books distribution management. We are delighted to announce that as of March 1st 2017, responsibility for print distribution for the Americas, Australasia, China, Taiwan, and Japan will be taken over by the Academic Services Division of the Ingram […]
We are delighted to inform you that we will be present at The Society for Applied Anthropology 77th Annual Meeting in Santa Fe, NM, March 28 – April 1, 2017. Please stop by our table to browse the latest selection of books at discounted prices & pick up some free journal samples.   If you […]
  World Water Day is an annual event celebrated on March 22. The day focuses attention on the importance of freshwater and advocates for the sustainable management of freshwater resources. For an opportunity to learn more about water related issues and how to take action to make a difference please visit www.worldwaterday.org In recognition of this year's […]
  We are delighted to inform you that we will be attending the 58th Annual Conference of the Society for Cinema & Media Studies in Chicago, IL on March 22 – 26, 2017. Please stop by our stand to meet the editor, browse our latest selection of books at discounted prices and pick up free journal samples. For […]
What is Eurocentrism? What is an Athens-to-Washington discourse of world history? And how does the continent of Africa fit into this worldview? Empire, Global Coloniality and African Subjectivity came about as a way for us to find answers to these questions and light Africa's situation within the 'zone of non-being.' Below, Dr. Sabelo J. Ndlovu-Gatsheni explains […]
March is National Nutrition Month, an educational campaign focusing on the significance of physical fitness as well as making informed food choices. Initiated in March 1973 as a week-long event, "National Nutrition Week" became a month-long observance in 1980 in response to growing public interest in nutrition. For more information on changing your eating habits please […]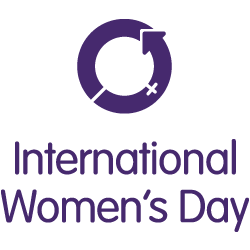 International Women's Day is celebrated all across Europe on March 8, corresponding with Women's History Month in the United States. In the US March is an annual declared month that highlights the contributions of women to events in history and contemporary society. All around the world, International Women's day and National Women's History Month present an opportunity to […]
Aspasia The International Yearbook of Central, Eastern, and Southeastern European Women's and Gender History Volume 11 This is the eleventh volume of the journal which covers a wide range of topics. Two articles tackle different meanings of revolution. This issue also introduces a new section called Research Notes.   The International Journal of Social Quality […]
We're delighted to offer a selection of latest releases from our core subjects of Anthropology, Applied Anthropology, Genocide Studies, and History, along with our New in Paperback titles. SHAPING TAXPAYERS Values in Action at the Swedish Tax Agency Lotta Björklund Larsen   How do you make taxpayers comply? This ethnography offers a vivid, yet nuanced […]
As we look forward to a productive 2017, Berghahn Books Inc. is undertaking significant changes to its print books distribution management. We are delighted to announce that as of March 1st 2017, responsibility for print distribution for the Americas, Australasia, China, Taiwan, and Japan will be taken over by the Academic Services Division of the Ingram […]
On February 16th, the American Anthropological Association celebrates World Anthropology Day, which has been set to recognize the field of anthropology and the work of anthropologists within it. World Anthropology Day is a day for anthropologists to celebrate and participate in their discipline with the public around them.  For more information on Anthropology day, visit the AAA […]
Anthropology-Related Journals
Anthropology in Action
Journal for Applied Anthropology in Policy and Practice
Editor: Christine McCourt, City University London
ISSN Print: 0967-201X
ISSN Online: 1752-2285
Volume 24/2017, 3 issues p.a. (spring, summer, winter)
» Latest Issue Online
Conflict and Society
Advances in Research
Editor in Chief: Erella Grassiani, University of Amsterdam
ISSN Print: 2164-4543
ISSN Online: 2164-4551
Volume 3/2017, 1 issue p.a. (summer)
» Latest Issue Online
Environment and Society
Advances in Research
Editors: Paige West, Barnard College, Columbia University and Dan Brockington, University of Sheffield
ISSN Print: 2150-6779
ISSN Online: 2150-6787
Volume 8/2017, 1 issue p.a. (autumn)
» Latest Issue Online
Anthropological Journal of European Cultures
(formerly: Anthropological Yearbook of European Cultures)
Editor: Ullrich Kockel, Intercultural Research Centre, Heriot-Watt University, Edinburgh, Scotland
ISSN Print: 1755-2923
ISSN Online: 1755-2931
Volume 26/2017, 2 issues p.a. (spring, autumn)
» Latest Issue Online
Anthropology of the Middle East
Editor in Chief: Soheila Shahshahani, Shahid Beheshti University, Iran
ISSN Print: 1746-0719
ISSN Online: 1746-0727
Volume 12/2017, 2 p.a. (spring, winter)
» Latest Issue Online
The Cambridge Journal of Anthropology
Editor-in-chief: Maryon McDonald, University of Cambridge, UK
ISSN Print: 0305-7674
ISSN Online: 2047-7716
Volume 35/2017, 2 issues p.a. (spring, autumn)
» Latest Issue Online
Durkheimian Studies
Études Durkheimiennes
Editor: W. Watts Miller
ISSN Print: 1362-024X
ISSN Online: 1752-2307
Volume 23/2017, 1 issue p.a. (winter)
» Latest Issue Online
Focaal
Journal of Global and Historical Anthropology
ISSN Print: 0920-1297
ISSN Online: 1558-5263
76, 77 & 78/2017, 3 issues p.a. (spring, summer, winter)
» Latest Issue Online
Girlhood Studies
An Interdisciplinary Journal
Editor-in-Chief: Claudia Mitchell, McGill University
ISSN Print: 1938-8209
ISSN Online: 1938-8322
Volume 10/2017, 3 issues p.a. (spring, summer, winter)
» Latest Issue Online
Journeys
The International Journal of Travel and Travel Writing
Editors: Maria Pia Di Bella, CNRS-IRIS-EHESS, Paris and Brian Yothers, University of Texas at El Paso
ISSN Print: 1465-2609
ISSN Online: 1752-2358
Volume 18/2017, 2 issues p.a. (summer, winter)
» Latest Issue Online
Learning and Teaching
The International Journal of Higher Education in the Social Sciences
Editors: Penny Welch, School of Law, Social Sciences and Communication, University of Wolverhampton and Susan Wright, Danish School of Education, University of Århus
ISSN Print: 1755-2273
ISSN Online: 1755-2281
Volume 10/2017, 3 issues p.a. (spring, summer, winter)
» Latest Issue Online
Nature and Culture
Editors: Sing C. Chew, Humboldt State University, USA, and Helmholtz Centre for Environmental Research - UFZ and
Matthias Gross, Helmholtz Centre for Environmental Research - UFZ and University of Jena, Germany
ISSN Print: 1558-6073
ISSN Online: 1558-5468
Volume 12/2017, 3 issues p.a. (spring, summer, winter)
» Latest Issue Online
Regions and Cohesion
Regiones y Cohesión / Régions et Cohésion
Editors: Harlan Koff, Université du Luxembourg, and Carmen Maganda, INECOL
ISSN Print: 2152-906X
ISSN Online: 2152-9078
Volume 7/2017, 3 issues pa. (spring, summer, winter)
» Latest Issue Online
Social Analysis
The International Journal of Social and Cultural Practice
Editor: Martin Holbraad, University College London
ISSN Print: 0155-977X
ISSN Online: 1558-5727
Volume 61/2017, 4 issues p.a. (spring, summer, autumn, winter)
» Latest Issue Online
Sibirica
Interdisciplinary Journal of Siberian Studies
Editor: John P. Ziker, Boise State University
ISSN Print: 1361-7362
ISSN Online: 1476-6787
Volume 16/2017, 3 issues p.a. (spring, summer, winter)
» Latest Issue Online
Transfers
Interdisciplinary Journal of Mobility Studies
Chief Editor: Gijs Mom, Eindhoven University of Technology
ISSN Print: 2045-4813
ISSN Online: 2045-4821
Volume 7/2017, 3 issues p.a. (spring, summer, winter)
» Latest Issue Online
Museum Worlds
Advances in Research
Editors: Sandra Dudley, University of Leicester, and Conal McCarthy, Victoria University of Wellington
ISSN Print: 2049-6729
ISSN Online: 2049-6737
Volume 5/2017, 1 issue p.a. (summer)
» Latest Issue Online