Berghahn Geography
March 2017
When Things Become Property
Land Reform, Authority and Value in Postsocialist Europe and Asia
Sikor, T., Dorondel, S., Stahl, J. & Xuan To, P.
March 2017
Border Aesthetics
Concepts and Intersections
Schimanski, J. & Wolfe, S. F. (eds)
April 2017
Hairy Hippies and Bloody Butchers
The Greenpeace Anti-Whaling Campaign in Norway
Riese, J.
April 2017
Understanding Conflicts about Wildlife
A Biosocial Approach
Hill, C. M., Webber, A. D. & Priston, N. E. C. (eds)
April 2017
Wolf Conflicts
A Sociological Study
Skogen, K., Krange, O., & Figari, H.
May 2017
The Good Holiday
Development, Tourism and the Politics of Benevolence in Mozambique
Baptista, J. A.
May 2017
Footprints in Paradise
Ecotourism, Local Knowledge, and Nature Therapies in Okinawa
Murray, A. E.
June 2017
Indigeneity and the Sacred
Indigenous Revival and the Conservation of Sacred Natural Sites in the Americas
Sarmiento, F. & Hitchner, S. (eds)
July 2017
European Regions and Boundaries
A Conceptual History
Mishkova, D. & Trencsényi, B. (eds)
September 2017
From Eastern Bloc to European Union
Comparative Processes of Transformation since 1990
Heydemann, G. & Vodička, K. (eds)
October 2017
Democratic Eco-Socialism as a Real Utopia
Transitioning to an Alternative World System
Baer, H. A.
October 2017
Eastern Europe Unmapped
Beyond Borders and Peripheries
Kacandes, I. & Komska, Y. (eds)
November 2017
Bishkek Boys
Neighbourhood Youth and Urban Change in Kyrgyzstan's Capital
Schröder, P.
November 2017
Cultural Topographies of the New Berlin
Bauer, K. & Hosek, J. (eds)
December 2017
Island Historical Ecology
Socionatural Landscapes of the Eastern and Southern Caribbean
Siegel, P. (ed)
January 2018
The Partial Revolution
Labor, Social Movements and the Invisible Hand of Mao in Western Nepal
Hoffmann, M.
The United Nations' (UN) World Refugee Day is observed on June 20 each year. This event draws public's attention to the millions of refugees and internally displaced persons worldwide who have been forced to flee their homes due to war, conflict and persecution. For more information please visit www.un.org.   In marking this year's observance, […]
We're delighted to offer a selection of latest releases from our core subjects of Anthropology, Educational Studies, Environmental Studies, Genocide Studies, History and Jewish Studies, along with our New in Paperback titles. Paperback Original REDESCRIBING RELATIONS Strathernian Conversations on Ethnography, Knowledge and Politics Edited by Ashley Lebner Afterword by Marilyn Strathern   Marilyn Strathern is among […]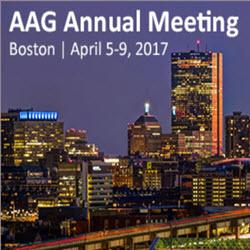 We are delighted to inform you that we will be present at the Association of American Geographers' Annual Meeting in Boston, MA, April 5-9, 2017. Please stop by our booth #418 to browse the latest selection of books at discounted prices & pick up some free journal samples.   If you are unable to attend, we would […]
We are exited to announce that we will be present at the 2017 American Society for Environmental History Conference in Chicago, IL, March 29- April 2, 2017. Please stop by the Berghahn table to browse our latest selection of books at a special discount price & pick up free journal samples.   If you are unable […]
As we look forward to a productive 2017, Berghahn Books Inc. is undertaking significant changes to its print books distribution management. We are delighted to announce that as of March 1st 2017, responsibility for print distribution for the Americas, Australasia, China, Taiwan, and Japan will be taken over by the Academic Services Division of the Ingram […]
  We are delighted to inform you that we will be present at the Association of American Geographers' Annual Meeting in San Francisco, CA, March 29-April 2, 2016. Please stop by our booth #215 to browse the latest selection of books at discounted prices & pick up some free journal samples.   If you are unable to […]
  We are delighted to announce that 2015 marks the fourth volume year that the Cambridge Journal of Anthropology has been published through Berghahn. The original journal of this name was an in-house publication based at Cambridge University, with a remit to provide a space in which innovative material and ideas could be tested.   The […]
The following is the second in a series of posts on Jane Austen. This is a guest post written by James Brown, contributor to a special issue of Critical Survey which is devoted to the subject of Jane Austen. James Brown is the author of the article titled "Jane Austen's Mental Maps."   The idea of mental maps was planted in my mind when I […]
Geography-Related Journals
Environment and Society
Advances in Research
Editors: Paige West, Barnard College, Columbia University and Dan Brockington, University of Sheffield
ISSN Print: 2150-6779
ISSN Online: 2150-6787
Volume 8/2017, 1 issue p.a. (autumn)
» Latest Issue Online
Focaal
Journal of Global and Historical Anthropology
Managing & Lead Editor: Luisa Steur, University of Amsterdam
ISSN Print: 0920-1297
ISSN Online: 1558-5263
76, 77 & 78/2017, 3 issues p.a. (spring, summer, winter)
» Latest Issue Online
Nature and Culture
Editors: Sing C. Chew, Humboldt State University, USA, and Helmholtz Centre for Environmental Research - UFZ and
Matthias Gross, Helmholtz Centre for Environmental Research - UFZ and University of Jena, Germany
ISSN Print: 1558-6073
ISSN Online: 1558-5468
Volume 12/2017, 3 issues p.a. (spring, summer, winter)
» Latest Issue Online
Regions and Cohesion
Regiones y Cohesión / Régions et Cohésion
Editors: Harlan Koff, Université du Luxembourg, and Carmen Maganda, INECOL
ISSN Print: 2152-906X
ISSN Online: 2152-9078
Volume 7/2017, 3 issues pa. (spring, summer, winter)
» Latest Issue Online
Sibirica
Interdisciplinary Journal of Siberian Studies
Editor: John P. Ziker, Boise State University
ISSN Print: 1361-7362
ISSN Online: 1476-6787
Volume 16/2017, 3 issues p.a. (spring, summer, winter)
» Latest Issue Online
Transfers
Interdisciplinary Journal of Mobility Studies
Chief Editor: Gijs Mom, Eindhoven University of Technology
ISSN Print: 2045-4813
ISSN Online: 2045-4821
Volume 7/2017, 3 issues p.a. (spring, summer, winter)
» Latest Issue Online