World Water Day is an annual event celebrated on March 22. The day focuses attention on the importance of freshwater and advocates for the sustainable management of freshwater resources. For an opportunity to learn more about water related issues and how to take action to make a difference please visit www.worldwaterday.org   In recognition of this year's […]
Ted Nannicelli, Film and Television Studies, University of Queensland The first thing I would like to do in my capacity as the new editor of Projections is to warmly thank the outgoing editor, Stephen Prince, for his outstanding stewardship of the journal over the past six years. Already a success when Stephen took over in 2012, […]
We are delighted to inform you that we will be attending the  SCMS Annual Conference in Toronto, Canada on March 14th-18th, 2018. Please stop by our stand to meet the editor, browse our latest selection of books at discounted prices and pick up free journal samples. If you are unable to attend, we would like […]
International Women's Day (IWD) is celebrated all across Europe on March 8, corresponding with Women's History Month in the United States. In the US March is an annual declared month that highlights the contributions of women to events in history and contemporary society. All around the world, International Women's day and National Women's History Month present an opportunity to […]
We're delighted to offer a selection of latest releases from our core subjects of Anthropology, Theory and Methodology in Anthropology, Environmental Studies, and Sociology, along with our New in Paperback titles. MORAL ANTHROPOLOGY A Critique Edited by Bruce Kapferer and Marina Gold Volume 16, Critical Interventions: A Forum for Social Analysis   A development in […]
This is a guest post written by Vered Amit, who edited the volume Thinking Through Sociality: An Anthropological Interrogation of Key Concepts (now available in paperback!). Read the Introduction online for free. How did the Volume Come to Be? Conference sessions usually bring together scholars who share a research interest in a particular subject, area or region […]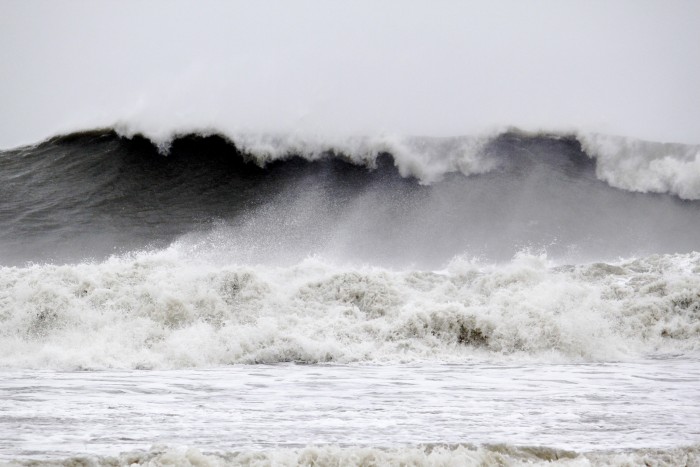 The latest Environment and Society featured article is now available! This month's article—"Systematic Review of Recent Social Indicator Efforts in US Coastal and Ocean Ecosystems (2000–2016)"—comes from Volume 8 (2017). In their article, Victoria C. Ramenzoni ... Continue reading →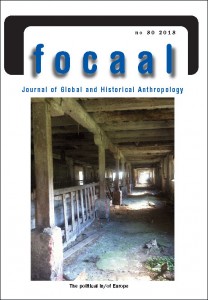 We are pleased to announce that the latest issue of Focaal – Journal of Global and Historical Anthropology has recently published and is available online at its new home, www.berghahnjournals.com/focaal. This issue's theme section, titled "The political in/of ... Continue reading →
The 1,000-year-old former Mesoamerican city, Teotihuacan, is on display at the de Young Museum in San Francisco and, after Feb. 11, at the Los Angeles County Museum of Art. The de Young Museum provides an interactive digital story about the major exhibition, "Teotihuacan: City of Water, ... Continue reading →
Affective States
Entanglements, Suspensions, Suspicions
Edited by Mateusz Laszczkowski and Madeleine Reeves
"A brilliant contribution that brings political anthropology into ethnographic and conceptual conversation with affect theory. Each of the book chapters provides a unique ethnographic angle on 'affective states,' with a fantastic, field-defining introduction." • Yael Navaro, University of Cambridge
Contrarian Anthropology
The Unwritten Rules of Academia
Laura Nader
Analyzing the workings of boundary maintenance in the areas of anthropology, energy, gender, and law, Nader contrasts dominant trends in academia with work that pushes the boundaries of acceptable methods and theories.
Thinking Through Sociality
An Anthropological Interrogation of Key Concepts
Edited by Vered Amit
"[The volume] advances conceptual tools for contemporary anthropology and in provides a valuable source of overviews of the examined concepts, stimulating reading on how to think the configuration of social life." • Journal of the Royal Anthropological Institute
Archaeologies of Rules and Regulation
Between Text and Practice
Edited by Barbara Hausmair, Ben Jervis, Ruth Nugent, and Eleanor Williams
"The impact of rules on the archaeological record has been the focus of many scholars. This volume provides a solid theorized overview of the theme, offering an extensive biography of previous works." • Charlotte Newman, English Heritage
Island Historical Ecology
Socionatural Landscapes of the Eastern and Southern Caribbean
Edited by Peter E. Siegel
"This highly important and most interesting book represents a valuable source of primary data on the historical ecology of the West Indies." • Andrzej Antczak, Leiden University
Returning Life
Language, Life Force and History in Kilimanjaro
Knut Christian Myhre
"Returning Life is an outstanding, historically oriented ethnography of Kilimanjaro which shows the life of language in the everyday by focusing on the concreteness of events, persons, and spaces. It is a terrific contribution to anthropological theory and to the bridges between anthropology and philosophy." • Veena Das, Krieger-Eisenhower Professor of Anthropology, Johns Hopkins University.
Volume: 11
Staging Citizenship
Roma, Performance and Belonging in EU Romania
Ioana Szeman
"This book analyzes the social position and cultural representation of Roma in post-socialist Europe in a thoroughly original way. Few studies have so eloquently demonstrated 'why culture matters' in contemporary debates about exclusion, nationalism, and European minorities." • Huub van Baar, Justus Liebig University Giessen
Video
Keywords of Mobility
Critical Engagements
Edited by Noel B. Salazar and Kiran Jayaram
Scholars from various disciplines have used key concepts to grasp mobilities, but as of yet, a working vocabulary of these has not been fully developed. Given this context and inspired in part by Raymond Williams' Keywords (1976), this edited volume presents contributions that critically analyze mobility-related keywords: capital, cosmopolitanism, freedom, gender, immobility, infrastructure, motility, and regime. Each chapter provides an historical context, a critical analysis of how the keyword has been used in relation to mobility, and a conclusion that proposes future usage or research.
Photo Gallery
Ritual Retellings
Luangan Healing Performances through Practice
Isabell Herrmans
Belian is an exceptionally lively tradition of shamanistic curing rituals performed by the Luangans, a politically marginalized population of Indonesian Borneo. This volume explores the significance of these rituals in practice and asks what belian rituals do — socially, politically, and existentially — for particular people in particular circumstances...
Conferences
We will be attending the following conferences with our own booth. Please stop by for a chat and to browse our books on display.
April 3-7, 2018 The Society for Applied Anthropology (SfAA) Philadelphia, PA Attending: Marion Berghahn http://bit.ly/1QosA99
April 4-7, 2018 European Social Science History (ESSH) Belfast, UK Attending: Ben Parker http://bit.ly/2AHvKEL
April 10-12, 2018 London Book Fair Olympia, London, UK Attending: Vivian Berghahn, Leigh Waite, Rupert Jones-Parry http://bit.ly/2kaT9HD
April 13-15, 2018 British Association for Slavonic and East European Studies (BASEES) Cambridge, UK Attending: Marion Berghahn http://bit.ly/2kcIXid
May 23-26, 2018 Latin American Studies Association (LASA) Barcelona, Spain Attending: Marion Berghahn http://bit.ly/2jviE2x
June 1-3, 2018 Art, Materiality and Representation British Museum, London, UK Attending: Ben Parker http://bit.ly/2DNd3wU
August 14-17, 2018 European Association of Social Anthropologists (EASA) Stockholm, Sweden Attending: Marion Berghahn, Vivian Berghahn http://bit.ly/2i1DM09
September 11-13, 2018 UK African Studies Association (UKASA) Birmingham, UK Attending: Leigh Waite http://bit.ly/2iiU6xn
September 18-21, 2018 Association of Social Anthropologists of the UK and Commonwealth (ASA UK) Oxford, UK Attending: Leigh Waite, Ben Parker http://bit.ly/2j1I8VY
Berghahn Titles will be on display at the following conferences:
August 28-31, 2018 Royal Geographical Society (RGS) Cardiff, UK http://bit.ly/2hZNlfW
September 5-8, 2018 European Association of Archaeologists (EAA) Barcelona, Spain http://bit.ly/2jv8Khy
September 25-28, 2018 Historikertag Münster, Germany http://bit.ly/2zBflxN
If you have any questions or want to make an appointment, please write to one of the attendees or email SalesUK@berghahnbooks.com (UK & Europe) or SalesUS@berghahnbooks.com (US & Rest of the World).
Screen Bodies
An Interdisciplinary Journal of Experience, Perception, and Display
New in 2016!

Screen Bodies is a peer-reviewed journal focusing on the intersection of Screen Studies and Body Studies across disciplines, institutions, and media. It is a forum promoting research on various aspects of embodiment on and in front of screens through articles, reviews, and interviews. The journal considers moving and still images, whether from the entertainment industry, information technologies, or news and media outlets, including cinema, television, the internet, and gallery spaces. It investigates the private experiences of portable and personal devices and the institutional ones of medical and surveillance imaging. Screen Bodies addresses the portrayal, function, and reception of bodies on and in front of screens from the perspectives of gender and sexuality, feminism and masculinity, trans* studies, queer theory, critical race theory, cyborg studies, and dis/ability studies.
Boyhood Studies
An Interdisciplinary Journal
Boyhood Studies: An Interdisciplinary Journal is a peer-reviewed journal providing a forum for the discussion of boyhood, young masculinities, and boys' lives by exploring the full scale of intricacies, challenges, and legacies that inform male and masculine developments. Boyhood Studies is committed to a critical and international scope and solicits both articles and special issue proposals from a variety of research fields including, but not limited to, the social and psychological sciences, historical and cultural studies, philosophy, and social, legal, and health studies. More Information...