Ideal for remote learning and online teaching, Berghahn Books offers a growing number of open-access titles available for direct download from our website. We invite you to share this list with your students and colleagues. In addition, many Berghahn Journals are open access. See the frequently updated list here. For updates on Open Access and other Berghahn resources sign […]
Dogme Ethnography of a Mexican Family Now available, THE CHILDREN OF GREGORIA: DOGME ETHNOGRAPHY OF A MEXICAN FAMILY, by Regnar Kristensen and Claudia Adeath Villamil, is the latest volume in the ETHNOGRAPHY, THEORY, EXPERIMENT series. It portrays a struggling Mexico told through the story of the Rosales family. Regnar Kristensen expands on the authors' process […]
All Anthropology titles are discounted 25% from now until March 1st! 2/20/20 We are delighted to share our latest contributions to the field of Anthropology in honor of World Anthropology Day. Receive 25% off all Anthropology titles from February 20, 2020 to March 1, 2020. Use discount code ANTH20. Please consider recommending these titles to your […]
Heritage/CRM extraordinaire Thomas F. King discusses the allure of archaeology, the evolution of the Cultural Resource Management and Heritage Studies fields, and what it's like to collaborate with fourteen contributors. What drew you to the study of archaeology?   When I was 5 years old, my mother took me to see Walt Disney's 'Fantasia.' I […]
Listen to Mixed Harvest Chapter 2 here. The recently published Mixed Harvest by Rob Swigart is Berghahn's latest feat of historical fiction, digging into the deep past of human development and its consequences through a combination of storytelling and dialogue. From the first encounter between a Neanderthal woman and a Modern Human she called Traveler […]
The following is an excerpt from Ute Frevert's "The Emotional Language of Flowers," a chapter found in FEELINGS MATERIALIZED: Emotions, Bodies, and Things in Germany, 1500–1950, edited by Derek Hillard, Heikki Lempa, and Russell Spinney. Learn more about the book here. Statistics tell us that the average German currently spends more than one hundred Euros […]
Dr. Venetia Johannes's recent ethnographic monograph Nourishing the Nation: Food as National Identity in Catalonia explores the everyday experience of national identity in Catalonia through the lens of food. As an everyday object of consumption, food provides unique insight into the lived realities of Catalan nationalism, and how Catalans experience and express their national identity […]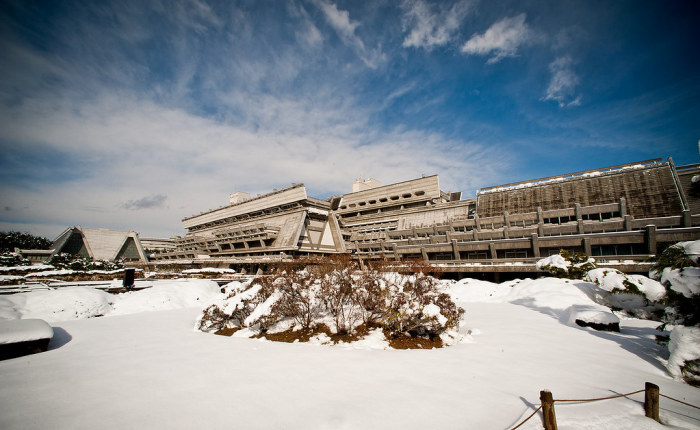 The latest Environment and Society featured article is now available! This month's article—"Carbon Value between Equivalence and Differentiation"—comes from Volume 5 (2014). In his article, Steffen Dalsgaard reviews the different understandings of value implicated in ... Continue reading →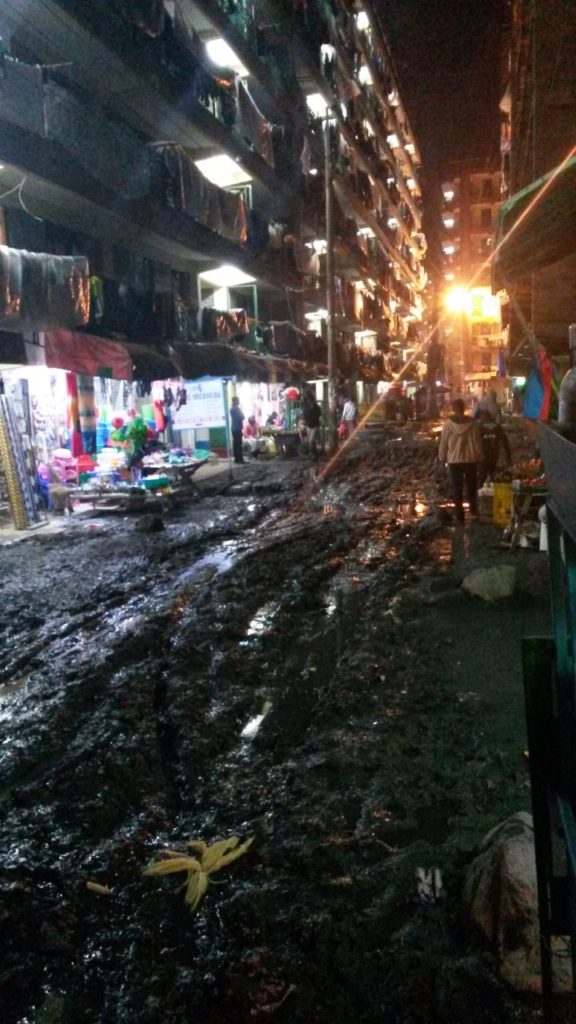 Mario Schmidt, University of Cologne Mototaxi drivers wearing face masks, supermarkets obliging customers to wash their hands before entering, hawkers selling indigenous vegetables as prophylactics against COVID-19, and strangers running away from me shouting "Corona, Corona, ... Continue reading →
MUSEUM WORLDS A new network for the museum studies community

In an era of increased globalization and digitization, MUSEUM WORLDS brings current museum themes, practices, and developments to the forefront.

For updates and ... Continue reading →
by Venetia Johannes In my ethnographic monograph, Nourishing the Nation: Food as National Identity in Catalonia (Berghahn Books, published 2019), I explore the everyday experience of national identity in Catalonia through the lens of food. As an everyday object of ... Continue reading →
Introducing the new Berghahn eBooks Library
We are pleased to announce an expanding list of eBooks available for download directly via our site. Right now we have nearly 1000 titles online. You can use the new eBooks browse filter to view eBooks by subject - for example:
Anthropology eBooks
Film Studies eBooks
History eBooks
Urban Studies eBooks
All eBooks purchased through our site can be downloaded to your preferred eBook reader and are also stored in your personalized login area at my.berghahnbooks.com for easy access.
See the FAQ page for more details.
Humanitarianism and Media
1900 to the Present
Edited by Johannes Paulmann
"This very readable volume must be considered as an important contribution to a history of humanitarian activities. The contributors managed to use productively theories from media- and communication studies and, in addition, offer methodically fresh ideas for historical picture and film analysis." • H-Soz-Kult
Cousin Marriages
Between Tradition, Genetic Risk and Cultural Change
Edited by Alison Shaw and Aviad Raz
"Besides providing information on the contemporary practice of cousin marriage, considering how spousal choice may change over time and through immigration, and examining how people understand the genetic risks that may be associated with these relationships, this collection also contributes to the understanding of the social construction of genetic risk more broadly." • Journal of the Royal Anthropological Institute (JRAI)
The Imbalance of Power
Leadership, Masculinity and Wealth in the Amazon
Marc Brightman
"This remarkable book on indigenous leadership The Trio, Wayana and Akuriyo (all from the Upper Tapanahony, Suriname), skilfully uses the tools of anthropology to provide us with enlightening ethnography, far from the usual traps of isolation, environmentalism and indigenous resistance." · AIBR
Comrades in Arms
Military Masculinities in East German Culture
Tom Smith
"Smith's study is a detailed and interesting analysis of East German masculinities and of the East German military through literature and film, focusing on soldiers' bodies, retro masculinity, same-sex desire, hierarchies, and more. Comrades in Arms investigates popular and obscure texts to provide an original and useful perspective on the NVA and masculinity in the GDR." • Nick Hodgin, Cardiff University
Cultural Resource Management
A Collaborative Primer for Archaeologists
Edited by Thomas F. King
"It is very well written, effectively organized, and spot-on: an insider's succinct explication and critique of how 21st century CRM works, aimed at up and coming and journeyman archaeologists." • Stephen L. Black, Texas State University
Velvet Retro
Postsocialist Nostalgia and the Politics of Heroism in Czech Popular Culture
Veronika Pehe
"Velvet Retro draws surprising and illuminating connections between various aspects of postsocialist culture and politics. It innovatively combines the history of popular culture, film and literary studies, memory studies, and comparative nationalism to establish a novel connection between retro aesthetics and postsocialist political culture." • Pavel Kolář, University of Konstanz
Video
Archaeogaming
An Introduction to Archaeology in and of Video Games
Andrew Reinhard
Video games exemplify contemporary material objects, resources, and spaces that people use to define their culture. This book serves as a general introduction to "archaeogaming"; it describes the intersection of archaeology and video games and applies archaeological method and theory into understanding game-spaces as both site and artifact.
Photo Gallery
Ritual Retellings
Luangan Healing Performances through Practice
Isabell Herrmans
Belian is an exceptionally lively tradition of shamanistic curing rituals performed by the Luangans, a politically marginalized population of Indonesian Borneo. This volume explores the significance of these rituals in practice and asks what belian rituals do — socially, politically, and existentially — for particular people in particular circumstances...
A subscribe-to-open (S2O) Open Access model piloted by Berghahn in partnership with Libraria and Knowledge Unlatched for 2020! The aim is to convert 13 Berghahn Anthropology journals to full Open Access on an on-going and sustainable basis. Read more
Email Newsletters
Sign up for our email newsletters to get customized updates on new Berghahn publications.
European Comic Art
European Comic Art is the first English-language scholarly publication devoted to the study of European-language graphic novels, comic strips, comic books and caricature. Published in association with the American Bande Dessinée Society and the International Bande Dessinée Society, European Comic Art builds on existing scholarship in French-language comic art and is able to draw on the scholarly activities undertaken by both organisations. However, our editorial board and consultative committee bring expertise on a wider European area of comic art production and the journal will emphasise coverage of work from across Europe, including Eastern Europe.
Journal of Legal Anthropology
The Journal of Legal Anthropology (JLA) is a peer-reviewed journal committed to anthropological understandings of socio-legal and cultural encounters. The journal develops ethnographic and theoretical approaches to a wide range of issues that reveal the significance and presence of legal phenomena in everyday life. Articles, review essays, and book reviews published in the JLA emphasize innovative work and data-led analysis across a range of socio-political and socio-cultural legal contexts. The journal also considers, in broad terms, how the legal may enter into social constructions of persons and how the 'legal' might change meaning in terms of particular 'everyday' interpretations. Together with the journal's forum section, the JLA draws on cross-disciplinary exchanges to demonstrate how anthropology can effectively contribute to the current debates on contemporary socio-legal and related issues. More Information...