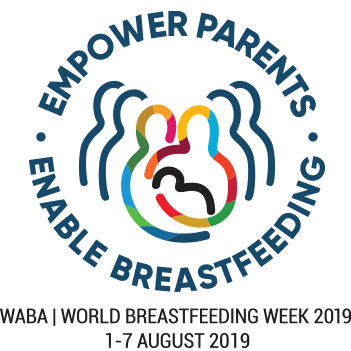 World Breastfeeding Week is held yearly from 1st to 7th of August in more than 120 countries. Being organized by WABA, WHO and UNICEF, the goal is to promote exclusive breastfeeding for the first six months of life which yields tremendous health benefits, providing critical nutrients, protection from deadly diseases and fostering growth. To learn more please visit www.worldbreastfeedingweek.org
Just a reminder that Berghahn Books turns 25 this year and to mark this important milestone, we are offering 25% off all books. For print titles, please add the coupon code BB25. For eBooks, the discount is automatic.
---
THE DANCE OF NURTURE
Negotiating Infant Feeding
Penny Van Esterik and Richard A. O'Connor
Volume 6, Food, Nutrition, and Culture
The Dance of Nurture integrates ethnography, biology and the political economy of infant feeding into a holistic framework guided by the metaphor of dance. It includes a critique of efforts to improve infant feeding practices globally by UN agencies and advocacy groups concerned with solving global nutrition and health problems.
Read Introduction
---
Fertility, Reproduction and Sexuality Series
Understanding the complex and multifaceted issue of human reproduction has been, and remains, of great interest both to academics and practitioners. This series includes studies by specialists in the field of social, cultural, medical, and biological anthropology, medical demography, psychology, and development studies.
Volume 26 In Paperback
NIGHTTIME BREASTFEEDING
An American Cultural Dilemma
Cecília Tomori
"In this beautifully written ethnography… Cecılia Tomori provides a broad‐ranging yet in‐depth discussion of numerous anthropological topics, including kinship, reproduction, and personhood… This book is a pleasure to read, and will be of interest not only to scholars of gender, kinship, and reproduction, but also to those who work on the subjects of embodiment, authoritative knowledge, expertise, morality, the house, and temporality. It deserves to be read widely, both within the academy and beyond." ∙ Journal of Royal Anthropological Institute
Read Introduction
Volume 25 In Paperback
PREGNANCY IN PRACTICE
Expectation and Experience in the Contemporary US
Sallie Han
Volume 25 In Paperback
PREGNANCY IN PRACTICE
Expectation and Experience in the Contemporary US
Sallie Han
"Pregnancy in Practice is a feminist contribution to the anthropology of reproduction in that it explores the quotidian experiences of pregnant women…While her sample is by no means statistically representative of the experiences of American women, the women in her ethnography represent the normative prenatal experience in America. Han successfully demonstrates that the concept of an 'ordinary' or 'norma' pregnancy is a phantom itself. Because of this work, perhaps we can definitively say that all women have ordinary pregnancies, or perhaps none do." · Association for Feminist Anthropology Review
Read Chapter 1. Introduction: Ordinary Pregnancy
Volume 24
MILITANT LACTIVISM?
Attachment Parenting and Intensive Motherhood in the UK and France
Charlotte Faircloth
"This is an attentive ethnography of women in London and Paris who are members of the international breastfeeding support organisation La Leche League (LLL)… The book is written in a clear and engaging way and can be recommended to students and scholars interested in kinship and family studies, as well as for those looking for a good anthropological study on contemporary motherhood." · Social Anthropology/Anthropologie sociale
Volume 5 In Paperback
BREAST FEEDING AND SEXUALITY
Behaviour, Beliefs and Taboos among the Gogo Mothers in Tanzania
Mara Mabilia
Translated from the Italian by Mary S. Ash
"This volume is exemplary in the field of anthropological research…The writing style is clear and reflective…I recommend Breastfeeding and Sexuality for those interested in Tanzanian maternal–child health practices, cross-cultural studies, anthropological research methods, breast-feeding and women's experiences." · Journal of Biosocial Science
Read Introduction
---
other titles in the Series:
Volume 42 OPEN ACCESS!
MAKING BODIES KOSHER
The Politics of Reproduction among Haredi Jews in England
Ben Kasstan
This is an analysis of the ways in which Haredi Jews negotiate healthcare services using theoretical perspectives in political philosophy.
Read FULL TEXT
Volume 38
BEING A SPERM DONOR
Masculinity, Sexuality, and Biosociality in Denmark
Sebastian Mohr
Through ethnographic explorations of the everyday lives of Danish sperm donors, Being a Sperm Donor explores how masculinity and sexuality are reconfigured in a time in which the norms and logics of (reproductive) biomedicine have become ordinary.
Read Introduction
Volume 39
GLOBAL FLUIDS
The Cultural Politics of Reproductive Waste and Value
Charlotte Kroløkke
Taking a sociological and anthropological perspective, the author focuses in particular on the role that countries like Denmark, Spain, the Netherlands, and Japan play in the reproductive products industry, and discusses the moral limits of the cultural and rhetorical trajectories that turn women's body products into internationally mobile substances.
Read Introduction
Volume 37 New in Paperback
ANTHROPOLOGY OF THE FETUS
Biology, Culture, and Society
Edited by Sallie Han, Tracy K. Betsinger, and Amy B. Scott
Foreword by Rayna Rapp
As a biological, cultural, and social entity, the human fetus is a multifaceted subject which calls for equally diverse perspectives to fully understand. Anthropology of the Fetus seeks to achieve this by bringing together specialists in biological anthropology, archaeology, and cultural anthropology.
Read Introduction
Volume 35 In Paperback
THE ONLINE WORLD OF SURROGACY
Zsuzsa Berend
Zsuzsa Berend presents a methodologically innovative ethnography of the surrogacy support website in the United States. The Online World of Surrogacy documents collective meaning-making practices that unfold online, and explores their practical, emotional, and moral implications.
Read Introduction
For a full list of titles please visit Series webpage.
---
Featured Article from Berghahn Journals:
Breastfeeding Practices among Pastoral Tribes in the Middle East: A Cross-Cultural Study
Anthropology of the Middle East, Volume 2, Number 2
The main purpose of this article is to describe traditional breastfeeding practices among the pastoral tribes in the Middle East. It also examines beliefs and attitudes towards breastfeeding and related issues, including pregnancy, infections of the breast nipple, sources of milk, 'bad milk' syndrome and breastfeeding as a contraceptive method. The most significant findings are that mothers relate breastfeeding to their physical and psychological state.